Professional Remarketing Group, LLC
PRG Design provides website & marketing solutions for small and medium size businesses. We bring business through the web. Our specialty is to evaluate your strategy and competition and help you fit your business into the competitive landscape. We help track ROI to adjust and transform sales by targeting and growing your business through this powerful online marketing program.
Results in days not weeks, months or years.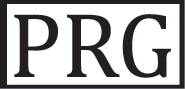 Contact Professional Remarketing Group, LLC